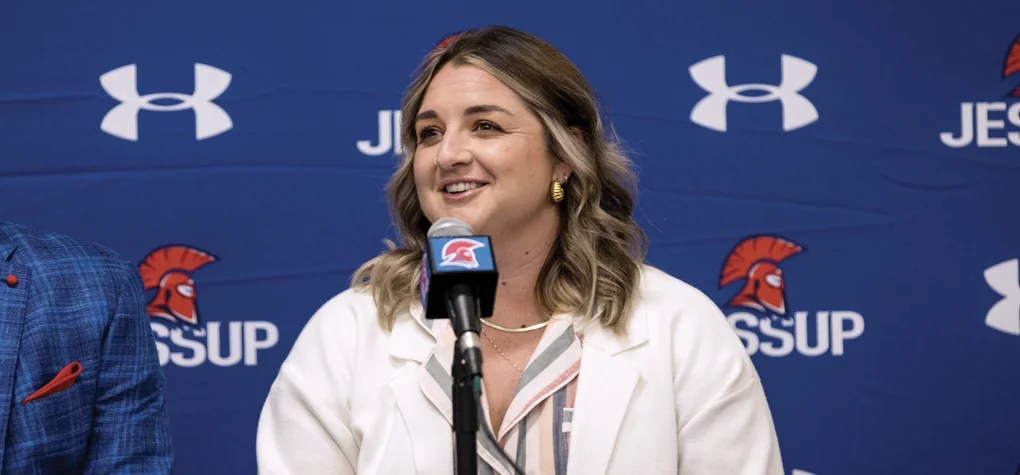 Brie Campbell
Playing an instrumental role in taking Jessup into NCAA Division II, Brie Campbell steps into the senior woman administrator (SWA) role. Stepping away from her former title of assistant athletic director of communications, she shifts focus to executive-level leadership.
The move is centered around growing the SWA position into a higher-ranking role as the University moves into NCAA Division II. As SWA, Campbell has a voice in the governance of all things Jessup Athletics on an executive level.
In conjunction with her role as SWA, Campbell continues to lead Jessup's softball program as she enters year five as the team's head coach. The Warriors have been very successful under Campbell, reaching the GSAC Tournament each of the past two seasons while finishing one win shy of a trip to the NAIA Softball World Series in 2022.
As SWA, Campbell assists in the oversight of university budgeting, scholarships, student-athlete experience, Title IX, athletics personnel, and sports administration. She also serves as the sports administrator for cross country, track and field, and women's soccer.
During her tenure leading the Jessup communications team, Campbell took home first prize in the NAIA-SIDA Publications and Media Contest three times. In like manner, she earned a first-place finish in the CoSIDA Publications and Digital Design Contest. Campbell also continues to oversee the Jessup Athletics brand in her new role.