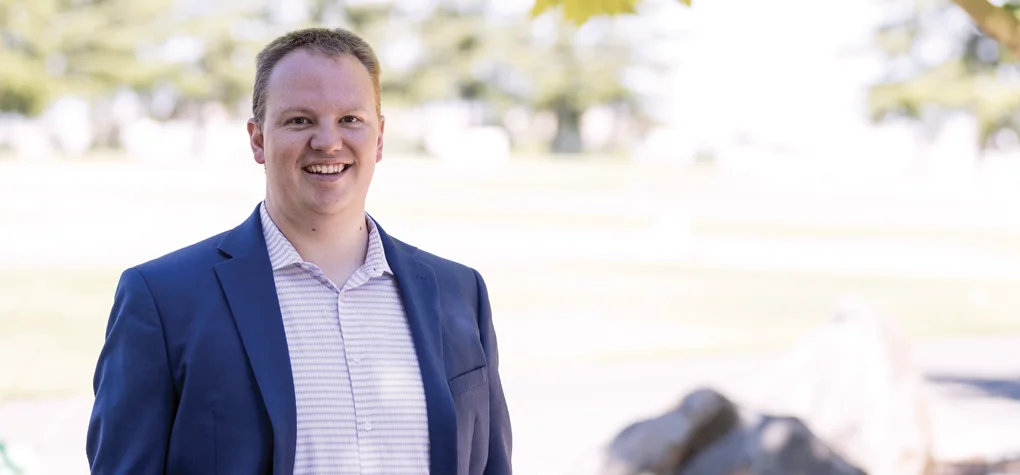 Alumni Giving Creates Opportunity
For most graduates, crossing the commencement stage marks the end of an era and the beginning of another journey chocked full of excitement and expectation. For many, the transition can be bittersweet, saying goodbye to classmates, friends, faculty and staff and developing new daily routines that are markedly different from those of a college student.
But staying in touch as an alumni comes with many benefits including discount programs, career and life planning services, as well as continuing education courses to name a few. 2014 graduate and former class president Preston Miller acknowledges the importance of staying connected to his alma mater. "In so many ways, my Jessup education was key for my life," he said. "My relationship with professors and the social network I made, as well as the opportunity to be active on campus, probably wouldn't have happened if I went to another college. I don't think I would have been as involved somewhere else."
Miller served as class president for two terms (an achievement that has yet to be replicated in the annals of Jessup history) but for those who knew him, they probably recognize him as the guy with the most school spirit. Responsible for starting the Blue Brigade, Miller led the charge to get students on board to support Jessup athletic games while adorned with blue face paint to cheer the Warriors on to victory. "There were four or five of us who were pretty committed to travel with the teams," he said. "It was a lot of fun and we made some great memories. I've always thought that having school spirit is important."
Nearly 10 years later, Miller is a partner at Wood Gutmann Insurance Brokerage. "I actually landed my first job as a result of my Jessup internship in the insurance business," he said. "The internship transitioned into a full-time position so I was able to gain valuable experience and learn more about the industry."
The former public policy major went on to marry his college sweetheart Sara Martinez and the couple now reside in Folsom, California.
One of the key takeaways from Miller's Jessup experience were the relationships he formed with professors. "In some ways, these relationships were so important because in my opinion, they were impactful on my future success," he said. "I was able to learn real life lessons from professors I later called friends."
One of those professors was Keith Bolte who passed away last year. "I took every single class professor Bolte taught. I knew him well and he was one of a kind," he said. "I considered us to be good friends and we hung out outside of the classroom. I went back to see him four years after I graduated and he actually framed one of the papers I wrote…it was hanging in his office. That's just the kind of person he was."
Earlier last year, Preston and Sara wanted to make a charitable donation. "We've been blessed financially and when we talked about where we wanted to donate, we both agreed that donating to Jessup made the most sense."
Thanks to the Millers, Jessup now offers two additional scholarships for students every year. The Keith Bolte Memorial Scholarship is awarded to an outstanding student within the Public Policy or Criminal Justice program while the Blue Brigade Scholarship recognizes a student demonstrating school spirit who can share at least one photo of them painting their face in support of the Blue Brigade.