Preview Day 2023
FREE Entry · FREE Application · FREE Food · FREE Swag
Friday, October 13, 2023 · 9:00 a.m. to 3:30 p.m.
Guest Speaker: Boomer Bennett | Meet Boomer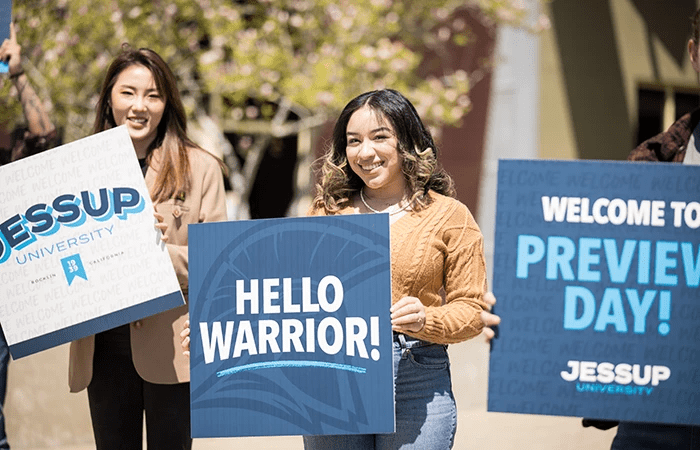 There's a spot at Jessup only you can fill
Preview Day is coming up and we can't wait to meet you. Jessup is a place of community where people feel they are known, supported and challenged, and we want you to experience it for a day. Join us for a day PACKED with fun and excitement to help you fully experience Jessup. You'll have several opportunities to connect. From interest fairs to open houses to exploring the campus and meeting your future professors and resources, you'll experience a day in the life of a Jessup student just like you. You'll also receive FREE swag and food, all day long. We hope you come hungry and ready to have tons of fun.
*Don't forget to bring a printed copy of your transcripts (Unofficial transcripts are fine for this purpose) from all institutions that you have attended so that we may issue an on the spot admissions decision.
Attend Preview Day and receive a $500 Scholarship! Learn more at Preview Day.
Review the Schedule
9:00a.m. | Check in and light breakfast
9:30a.m. | Chapel
10:30a.m. | Welcome session with University President, Dr. John Jackson
10:45a.m. | Why Jessup? University for Parents and Students
11:00 a.m. | Student Government presentation
11:10 a.m. | Breakout sessions: Answers for transfers · First-time Freshman panel · Parent panel · Dual Enrollment/Fast Track
11:50 a.m. | Lunch
12:30 p.m. | Experience a Sample Class
1:20 p.m. | Interactive Campus Tour
2:15 p.m. | Programs and Interest Fair/Application Station
3:00 p.m. | Fun with current students: Bob Ross painting, Bracelet Making, Spikeball, and more activities while getting to know current students
3:30 p.m. | End
Meet Boomer Bennett
Boomer Bennett was born and raised in South Central Los Angeles. Raised in the heart of gang land he became one of the most influential gang members of his generation which lead him to spend 17 years of is life incarceration (12 years straight in prison).
Boomer is now among the most influential Christian thought leaders of this generation. His purpose is guiding & teaching youth & young adults to see themselves from the perspective of a purpose driven individual meant to love all, stand on truth & build community.
Graduate of The National Bible College of Florida
Founder of JesusFollowr University
Founder of Godvibes Co.
Director of Campus Life Placer County
Northern Director of TPUSA Faith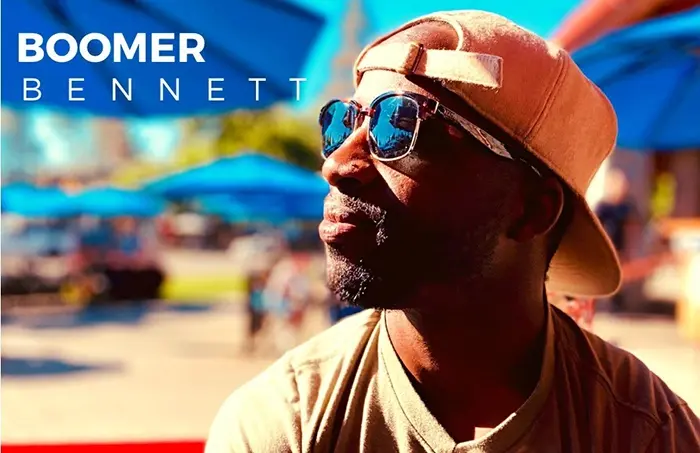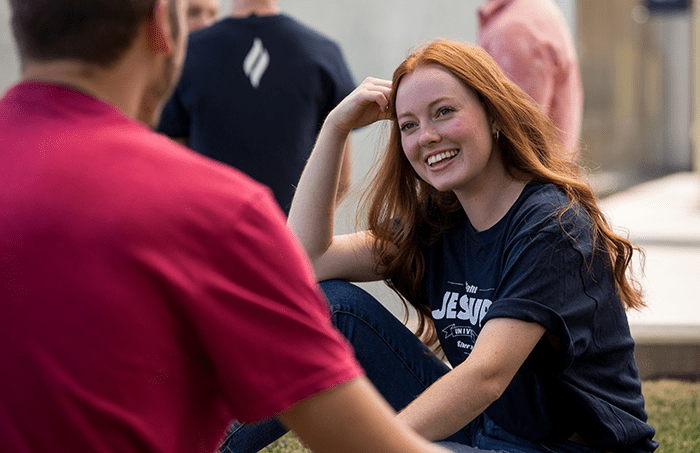 By attending Preview Day, you'll feel first-hand the opportunities you have at Jessup to be known by name and to truly belong.
Engage with professors and academic/career resources
Connect with clubs and organizations
Talk to current students about life at Jessup
Audition and interview for additional theatre, music and art scholarships ( you don't need to be a theatre, music or art major to receive a Scholarship, you also can participate outside of your major)
Meet with Admissions & Financial Aid
Explore the campus with an interactive campus tour
Free refreshments and lunch
Free swag and the chance to win exclusive PRIZES
Receive a $500 Scholarship (just for attending!)
Chat with our Students
Connect to a current Jessup student and ask all of your questions about life as a Warrior.
Come see what it's like to be a Warrior, all in person and all in one day.
There's a place for you at Jessup, one only you can fill.