About the Fellows Program
The Summer Exchange Program (SEP) brings students from sister campuses to the WJU campus for the purpose of giving participating students access to the Capitol in a distinctive immersion program. The Summer Exchange Course will provide a five-week long intensive summer internship, along with a hands-on curriculum, for students who will receive 5 credits for the experience.
Students will stay in Jessup residence halls, complete their internships and take courses in the evenings and/or on weekends. Courses will be taught by WJU Faculty. Total Cost: $1000 per student +tuition and fees + cost for food/travel.
The SEP is designed to help the student:
1. Create professional and personal networks, including future job prospects that would otherwise be unavailable to students, so that graduates of the program are exceptionally employable.
2. Experience classroom and practicum-based instruction in an intensive immersion program.
3. Develop a broader understanding of California state government and its intersecting role with local, state, and federal government systems and processes
4. Examine California state government through a Christian worldview
5. Develop an understanding of how Christians can impact the state government and public sector workplace.
Upon completion of the program students will be able to:
1. Identify and apply Biblical perspectives to a general understand of local, state, and federal government.
2. Distinguish emerging trends in local, state, and federal government processes.
3. Demonstrate an understanding of the history of California state government.
4. Identify the key players and issues in the California budget process.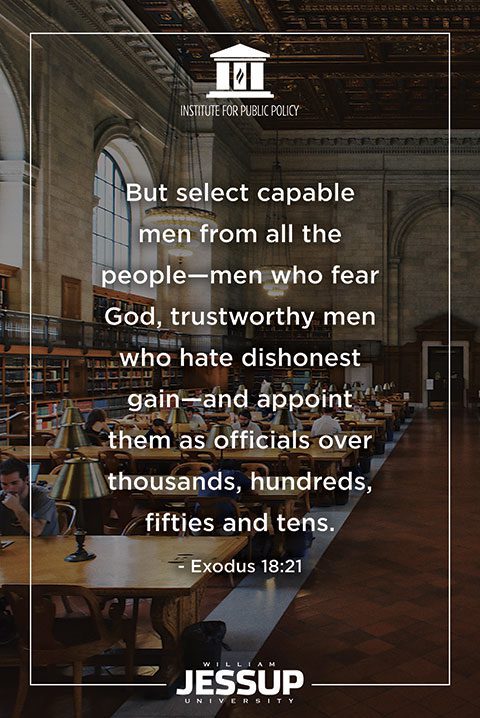 Institute Projects & Activities