Jessup University seeks to train Christians who serve in their churches and make a Kingdom impact.
The financial support from our partner churches makes this possible.
Become a Partner Church
Would your church like to become a "Partner Church" to assist Jessup University in its mission of training Christians for leadership in the Church and society? All funds donated on a regular and consistent basis by the church go toward our primary need of student scholarships. However, a church can give to specific Jessup programming of the church's choosing if agreed upon by the Director of Church Relations as an acceptable partnership. Please contact us to find out how to begin a partnership with Jessup.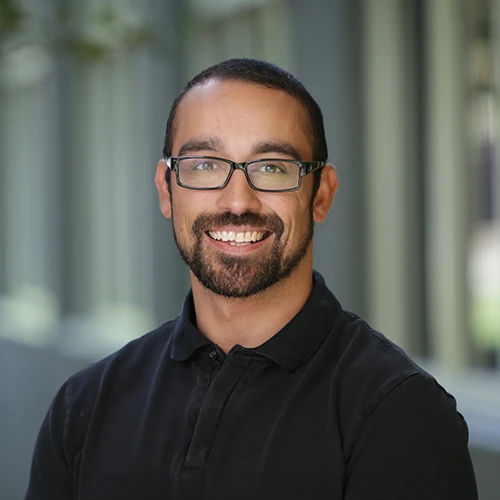 The Benefits of Partnership
As we educate the next generation of church leaders, we're excited to offer several tuition discounts to our partner churches who generously support this mission.
Church Partnership Grant (For Church Members)

Church Partnership Grant

For Traditional Students: $2,000 per year (1/2 disbursed each semester).

For Online & Graduate Students: 10% discount of tuition charged

Eligibility: This need-based grant is available to NEW students who, at the time of initial enrollment, are members of/actively participating in a church that financially supports Jessup University. CURRENT students may also apply IF the student was a member of/actively participating in a partner church at the time of initial enrollment; OR the church becomes a partner while the student is currently enrolled; AND that church continues to be the student's church home. If other scholarships or grants are secured by a Traditional Student after the awarding of a Church Partnership Grant, the amount may be reduced. This grant recognizes both the church's partnership with Jessup and the recipient's past contribution to the church. Receiving this grant may not be tied to future participation or involvement at the church. Certificate Program Students are not eligible for this scholarship.
Ministry Worker's Grant (For Church Staff)

Ministry Worker's Grant

For PT staff: 20% tuition discount for Graduate and Online programs

For FT staff: 40% tuition discount for Graduate and Online programs

Eligibility: This grant is available for NEW incoming students and all Christ-centered church staff regardless of partnership with Jessup. Prospective students must provide proof of employment, and meet Jessup University's enrollment and financial aid requirements.

Deadline: Ministry Worker's Grant application must be submitted by August 15 for Fall, December 15 for Spring, and April 15 for Summer. Funds are limited. Priority given to early applicants.
Center for Church Health

The Center for Church Health encourages and equips pastors through events, resources, and relationships.

The Center is vital to the mission of Jessup University: educating transformational leaders for the glory of God, in partnership with the Church.
See how your support is impacting the next generation of pastors and church leaders.
Our Church Partners
| | | |
| --- | --- | --- |
| 180 Church | Rocklin, CA | http://180church.com |
| Adventure Christian Church of North Natomas | Sacramento, CA | http://www.adventurenorth.org |
| Adventure Church of Yuba City | Yuba City, CA | https://acyc.family/ |
| Antelope Springs Church | Roseville, CA | http://www.antelopespringschurch.org |
| Arbuckle Community Church | Arbuckle, CA | http://arbucklecommunitychurch.com/ |
| Auburn Grace Community Church | Auburn, CA | http://www.auburngrace.com |
| Bayside Church Granite Bay | Granite Bay, CA | https://granitebay.baysideonline.com |
| Bayside Church Adventure | Roseville, CA | https://adventure.baysideonline.com |
| Bayside Church Blue Oaks | Roseville, CA | https://blueoaks.baysideonline.com |
| Bayside Church Folsom | Folsom, CA | https://folsom.baysideonline.com |
| Bayside Church Santa Rosa | Santa Rosa, CA | https://santarosa.baysideonline.com |
| Bayside Church Davis | Davis, CA | https://davis.baysideonline.com |
| Bayside Church Woodland | Woodland, CA | http://www.BaysideWoodland.com |
| Bayside Covenant Church in Galt | Galt, CA | https://www.baysideingalt.com |
| Bethesda Church | Elk Grove, CA | https://bethesdanaz.com/ |
| Boulder Creek Community Church | Boulder Creek, CA | https://bccchurch.org/ |
| Bridgeway Christian Church | Roseville, CA | http://www.bridgewaychristian.org |
| Centerpoint Community Church | Roseville, CA | http://www.centerpointroseville.org |
| Central Christian Church | San Jose, CA | http://www.centralsj.org |
| Central Christian Church | Lancaster, CA | http://www.centralchristian.org |
| Ceres Christian Church | Ceres, CA | http://www.cereschristianchurch.org |
| Christ Community Church | Carmichael, CA | http://www.cccnow.com |
| Christ Community Church | Modesto, CA | http://www.cccmodesto.com |
| Christ's Church of Prescott Valley | Prescott Valley, AZ | http://www.christschurchofpv.org/ |
| Christian Church of Santa Clara | Santa Clara, CA | http://www.christianchurchofsc.com/ |
| Christian Church of the Valley | Merced, CA | christianchurchofthevalley.com |
| Church on the Rock | Woodland, CA | http://www.cotrwoodland.org/ |
| Cold Springs Church | Placerville, CA | http://www.coldspringschurch.net/ |
| Compass Community Church | Grass Valley, CA | https://compassgv.com/ |
| Concord Bible Church | Concord, CA | http://concordbiblechurch.com/ |
| Cornerstone Community Church | Manteca, CA | https://www.cornerstonemanteca.com/ |
| Creekside Christian Church | Elk Grove, CA | http://www.creeksideeg.com/ |
| Creekside Church | Rocklin, CA | http://www.creeksideonline.com/ |
| CrossCity Christian Church | Fresno, CA | http://www.mycrosscity.com/ |
| Crossroads Christian Church | Vacaville , CA | http://www.cccv.me |
| Crossroads Community Church | Yuba City, CA | http://www.crossroadsyubacity.org |
| Crossroads Church | Carmichael, CA | https://www.crossroadscarmichael.org/ |
| Crosswalk Community Church | Sunnyvale, CA | http://crosswalkchurch.com/ |
| Destiny Christian Church | Rocklin, CA | http://www.destinyrocklin.com |
| Discovery Christian Church | Davis, CA | https://www.discoverydavis.org/ |
| District Church | El Dorado Hills, CA | http://district.church/ |
| Doxa Church | Rocklin, CA | https://www.doxachurch.net/ |
| El Camino Baptist Church | Sacramento, CA | https://www.elcaminobaptist.org/ |
| Emmaus Church Community | Lincoln, CA | http://emmauscommunity.org |
| Fairview Community Christian Church | Trowbridge, CA | https://www.fairviewccc.org |
| Family Life Christian Church | Galt, CA | http://flccgalt.org |
| First Baptist Church of Fair Oaks | Fair Oaks, CA | http://www.fbcfo.com |
| First Baptist Church of Lodi | Lodi, CA | https://www.fbclodi.org/ |
| First Baptist Church of Rocklin | Rocklin, CA | http://www.firstbaptistrocklin.com |
| First Christian Church | Orland, CA | http://www.fccorland.org |
| First Christian Church of Napa | Napa, CA | http://www.fccnapa.org |
| First Christian Church of Pleasant Hill | Pleasant Hill, CA | http://www.firstchristianph.com |
| First Japanese Baptist Church | Roseville, CA | http://www.fjbc.com/ |
| Foothills Church | Cameron Park, CA | http://www.foothillscp.org/ |
| Foundations Christian Church | Citrus Heights, CA | https://foundationcitrusheights.com/ |
| GateWay Church of Visalia | Visalia, CA | http://gatewayvisalia.com/ |
| Glory Bound Fellowship | Burson, CA | https://www.gloryboundfellowship.com |
| Gold Country Church | Auburn, CA | http://www.goldcountrychurch.org |
| Gold River Chapel | Gold River, CA | https://www.goldriverchapel.com/ |
| Grace Community Christian Church | Ceres, CA | http://www.graceceres.org |
| Grace Church | Reno, NV | https://gracechurchreno.org/ |
| GraceLife Church | Lincoln, CA | https://glclincoln.com/ |
| GracePoint Church | Lodi, CA | https://gracepointlodi.com/ |
| Granite Springs Church | Lincoln, CA | http://granitesprings.org |
| Greenville Southern Baptist Church | Greenville, CA | |
| Groveland Evangelical Free Church | Groveland, CA | http://www.grovelandefc.com/ |
| Harvest Church | Elk Grove, CA | http://www.goharvest.org |
| Harvest Community Church | Roseville , CA | http://www.harvestfamily.net |
| Heights Church | Citrus Heights, CA | https://heightschurchonline.com/ |
| HighRidge Church | Rocklin, CA | https://highridgechurchca.com/ |
| Hills Church | El Dorado Hills, CA | http://www.rollhill.church |
| Hillsdale Blvd. Baptist Church | Sacramento, CA | https://hills.church/ |
| Hope Christian Church | Fairfield, CA | http://www.hopechristianchurch.net |
| House of Bread Church | Orangevale, CA | https://ru.hofb.church/ |
| Horizon Community Church | Roseville, CA | http://rosevillehorizon.org/ |
| Ignite Community Church | Elk Grove, CA | http://www.ignitecommunity.org |
| Iglesia Nueva Vida | Woodland, CA | https://nlccwoodland.com/ |
| Jesus Culture | Sacramento, CA | https://jesusculture.com |
| Journey Christian Church | Tracy, CA | http://www.journeycc.net |
| Journey Church | Elk Grove, CA | http://journeyelkgrove.com/ |
| Lakeside Church | Folsom, CA | http://www.lakesidechurch.com |
| Life Community Church | Roseville, CA | http://www.lifecconline.com |
| LIFEhouse Church | Rocklin, CA | http://www.thelifehousechurch.com |
| LifePoint Church | Minden, NV | http://www.lifepointnv.com |
| LifePointe Christian Church | Elk Grove , CA | http://www.lifepointe.org |
| Lighthouse Christian Church | Oceanside, CA | https://lightcc.org/ |
| Morello Hills Christian Church | Martinez, CA | http://www.morellohills.org |
| Mosaic Christian Church | Rocklin, CA | http://www.mosaiccc.com |
| Mother Lode Church | Lotus, CA | http://www.motherlodechurch.com |
| New Hope Christian Fellowship | Vacaville, CA | http://www.newhopevv.com |
| New Hope Christian Fellowship | Sacramento, CA | https://newhope.community/ |
| New Season Christian Worship Center | Sacramento, CA | http://newseasonworship.org |
| Northwest Christian Church | Newberg, OR | https://www.mynw.cc/ |
| Oak Hills Church | Folsom, CA | http://www.oakhills.org |
| One Life Church | Orangevale, CA | http://www.onelifeonline.net |
| Petaluma Christian Church | Petaluma, CA | http://www.petalumachristian.org |
| Project Church | Sacramento, CA | https://projectchurch.com/ |
| Rancho Murieta Community Church | Rancho Murieta, CA | https://rmchurch.org/ |
| Real Life Church | Sacramento, CA | http://enjoyreallife.com/ |
| Redding Christian Fellowship | Redding, CA | http://www.rcfellowship.org |
| Redeemer Church of Fremont | Fremont, CA | https://redeemerfremont.com/ |
| Redeemer Covenant Church | Orangevale, CA | http://redeemercov.com/ |
| River City Christian | Rancho Cordova, CA | http://www.rivercitychristian.org/ |
| Rock Harbor Covenant Church | Rocklin, CA | http://rockharboronline.com/ |
| Sebastopol Christian Church | Sebastopol, CA | http://www.sebchristian.com |
| Shasta Way Christian Church | Klamath Falls, OR | http://www.shastawaychristianchurch.com |
| Sierra Grace Fellowship | Auburn, CA | http://www.sierragrace.org |
| Southside Community Church | Sacramento, CA | http://www.southsidelife.net/ |
| Spring Valley Church | Rocklin, CA | http://www.springvalleychurch.org |
| St. Matthew Lutheran Church | Rocklin, CA | https://www.stmatthewrocklin.com/ |
| Summit Christian Church | Sparks, NV | http://www.summitnv.org/ |
| Summit Church | Lincoln, CA | https://mysummit.church/ |
| Sun Grove Church | Elk Grove, CA | http://sungrove.org |
| Sun River Church | Rancho Cordova, CA | https://www.sunriverchurch.com/ |
| Sunrise Community Church | Fair Oaks, CA | https://www.sunrisecommunity.church/ |
| The Bride Church | Yuba City, CA | https://thebridechurch.org/ |
| The Call Church | Pine Grove, CA | http://www.thecallchurch.com |
| The Gathering | San Jose, CA | http://gatheringsj.org |
| The Orchard | Sacramento, CA | http://orchardefc.org/ |
| The Pointe Church | Antelope, CA | https://thepointe.net/ |
| The Work of God's Hand Ministry | San Jose, CA | https://wghministry.com/ |
| Thrive Church | Orangevale, CA | http://www.lifecenter.church/ |
| Twin Cities Church | Grass Valley, CA | https://www.twincities.church/ |
| Upper Room Community Church | Auburn, CA | https://www.upperroomcc.org/ |
| Valley Christian Church | Concord, CA | https://www.vccconcord.com/ |
| Valley Christian Church | Winters, CA | |
| Valley Church | Vacaville, CA | http://www.valleychurch.com |
| Valley Springs Presbyterian Church | Roseville, CA | http://www.valleysprings.org |
| Valley View Church | Lincoln, CA | http://valleyviewchurch.us |
| VantagePoint Church | Placerville, CA | http://www.vantagepointchurch.net |
| Venture Christian Church | Los Gatos, CA | http://venture.cc |
| Verde Valley Christian Church | Cottonwood, AZ | http://www.vvchristianchurch.net |
| Vintage Grace | El Dorado Hills, CA | http://www.vintagegrace.org/ |
| Vintage Park Community Church | Sacramento, CA | https://vintageparkchurch.org/ |
| Warehouse Christian Ministries | Sacramento, CA | http://www.warehouseministries.org/ |
| WestGate Church | San Jose, CA | http://www.westgatechurch.org |
| Westside Christian Church | Roseville, CA | https://westsideroseville.org/ |
| Wheatland Baptist Church | Wheatland, CA | https://www.facebook.com/MyWheatlandBaptistChurch/ |
| Wheatland Christian Church | Wheatland, CA | https://wheatlandcc.com/ |