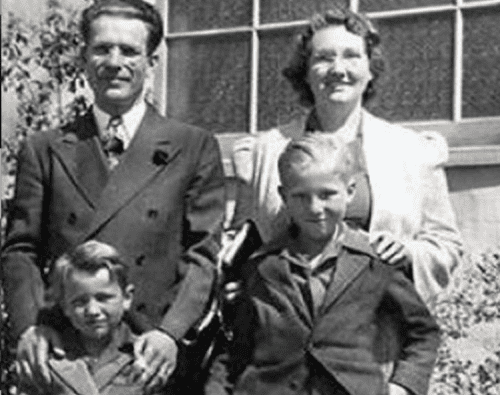 History of Jessup
Jessup University began during the Great Depression of the 1930s. Dr. Eugene Sanderson, who had already started three other colleges, saw the need for a Bible college in the greater San Francisco Bay Area. He purchased two large houses on adjacent lots at Fifth and San Carlos Streets in San Jose, across from the San Jose Teachers College campus (now San Jose State University). Over the next several years, he improved the property and built a chapel for the faculty and student body yet to come.
In January 1939, Sanderson asked Jessup to carry on the vision. Bill and his wife, Carrie, moved from Visalia to San Jose to open the College. On September 20, 1939, classes at San Jose Bible College began with fourteen students, and the curriculum focused on biblical study and preparation for church vocations.
During the next few years, the Bible college's growth created the need for a new and larger campus, so seven and one-half acres were purchased at Twelfth and Virginia Streets in San Jose. The first three buildings were erected and put into use by February 1951. The first on-campus housing, Beach Memorial Hall, a dormitory for women, was dedicated in 1960.
During the 1960s and 1970s, new buildings included a second dormitory, a new cafeteria, the Memorial Library, the Tiffin Center, a multipurpose gymnasium, and a classroom building. The College received accreditation with the Accrediting Association of Bible Colleges (now the Association of Biblical Higher Education) in 1962.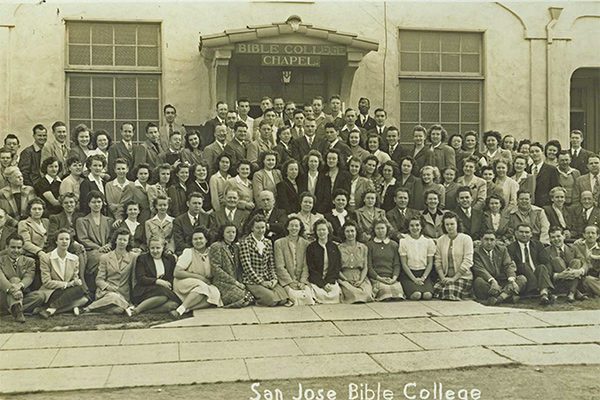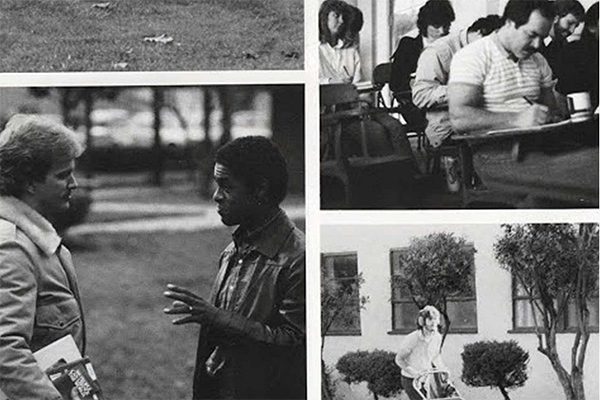 Dr. Bryce Jessup, the late son of the founder and the College's fifth president, began his leadership in 1984. He led Jessup to its greatest growth in enrollment, facilities, and curriculum. Multicultural programs focusing on leadership training were added to the curriculum for students from various cultural heritages in and around San Jose, and students from more than thirty different birth countries enrolled. The School of Professional Studies (now Adult Degree Completion Program) for working adults was added in 1996 to meet the educational needs of adult learners. Jessup received accreditation in 2002 as San Jose Christian College. The name was changed to Jessup University in 2003, and the campus moved to Rocklin, California in 2004.
The 125-acre property purchased in Rocklin included a striking, award-winning office and warehouse facility for the Herman Miller Corporation, designed by world-renowned architect Frank Gehry. Formerly serving as a manufacturing and distribution center, it includes 500,000 square-feet of building space under roof. The renovation for campus use received the Best Rebuild/Renovation Award from the Sacramento Business Journal in March 2005.
The campus has state-of-the-art facilities, which include academic classrooms equipped with innovative smart technologies and a robust library with online access to thousands of additional resources. Some of the newer facilities include a 1000+ seat gymnasium, an award-winning cafeteria, three science laboratory and prep rooms, media and 3-D visual arts labs, and a new residence hall. When Jessup started classes in Rocklin, it did so as the first, private four-year university in the greater Sacramento area and the first evangelical Christian college between Fresno and Redding.
Today, Jessup has over 2,400 students enrolled in our Traditional Undergraduate, Adult Degree Completion, Online, Graduate, and Certificate programs for the 2021-22 academic year. The University offers over 20 majors and approximately 60 programs. The goal for all programs is expressed in the mission statement: "In partnership with the Church, the purpose of Jessup University is to educate transformational leaders for the glory of God."
The University has experienced unprecedented growth and expansion, doubling in headcount enrollment in seven years. During this time, Jessup also added more than 35 core and administrative faculty members to serve its expanded programs and growing operations. We launched new academic majors in aviation, biology, computer science, environmental science, kinesiology, organizational leadership, criminal justice, digital communication and design, theatre, visual and fine arts, and all master's degrees. We believe there are many more wonderful years ahead!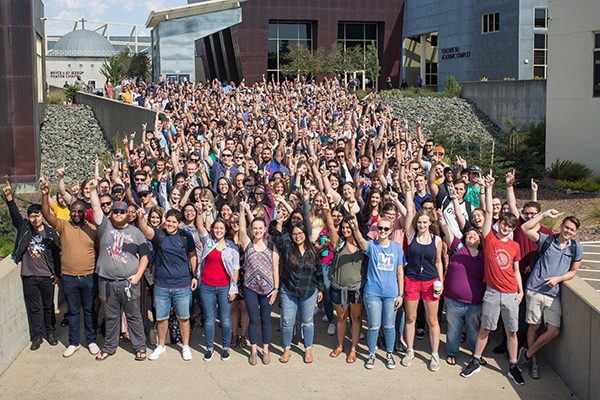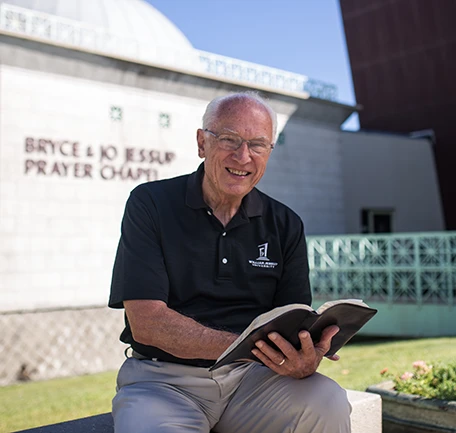 Dr. Bryce Jessup, President Emeritus
(1970), President (1984 – 2010)
San Jose Bible College, BTh, 1958
Pepperdine University, BA, 1961; MA, 1968
Northwest Christian College, D.D., 1992
Bryce served as president of Jessup University for 25 years. During his presidency, the University substantially improved its financial position, achieved regional accreditation, significantly increased enrollment, broadened the curriculum, and moved to Rocklin, CA. Dr. Jessup worked as a professor, pastor, coach, and Dean of Students.
He was a significant leader in Bay Area pastors groups, the Billy Graham Crusade, and ethnic reconciliation groups. He published numerous articles on leadership and church issues, served on many non-profit boards, and was named "Man of Valor" by the Racial Reconciliation Committee of Santa Clara Valley African-Americans in 1999.
The Jessup Legacy
Listen to Jim Jessup, Director of Church Relations and Bryce's son, share about Jessup's history and legacy in our most recent Chapel message.
Opportunity Awaits!
Take back your future with a Christ-centered, community-focused, and career-ready education from Jessup.